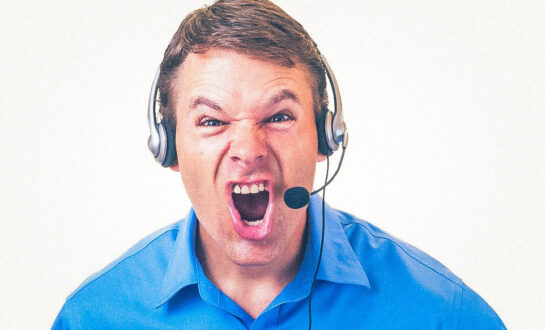 The law allows people to sue telemarketers for harassment. Telemarketers are subject to legal action and fines if they violate the Telephone Consumer Protection Act, or TCPA. The act protects consumers from harassment and allows them to collect cash from telemarketers who break the law. If a person prevails in court, he or she can get up to $1,500 per violation.
Below is more information on suing telemarketers to stop the calls.
Filing a Lawsuit for TCPA Violations
The TCPA is the most significant piece of legislation that protects consumers with regard to telephone communications. It restricts telemarketers from making annoying sales calls to consumers. The TCPA sets out the details regarding the calls that are considered unlawful.
Consumer Rights Under the TCPA
The TCPA requires debt collectors and telemarketers not to contact people without their consent. This law applies to:
Home phones
Cell phones
Text messages
Fax machines
Calls made by any kind of automated dialing system
Therefore, people who did not provide prior consent to receive such calls may need to hire a debt collection lawyer who is also experienced in handling TCPA violations by telemarketers.
Under the TCPA, debt collectors and telemarketers are needed to make calls to a person only between 8 a.m. and 9 p.m. Calling after 9 p.m. or before 8 a.m. constitutes a TCPA violation. They must also respect people's requests not to be called again and keep a do-not-call list of such people. Calling a number on the list is violating federal law. Telemarketers should also honor the federal Do Not Call Registry and not call people who have placed their numbers on the list.
Debt collectors and telemarketers are also supposed to provide their name, the name of the entity or person they are calling and an address or phone number through which the organization or person can be contacted.
Can Consumers Sue a Telemarketer for Harassment?
U.S. companies willingly violate TCPA rules every day, partly due to consumers not taking action against them. That makes the companies candidates for lawsuits filed by individuals as well as class action lawsuits. Consumers can sue these companies and receive compensation for each violation.
TCPA allows penalties to be paid to the call recipients. Individuals can sue telemarketers for $500 per violation. If the company made a violation knowingly, individuals could recover up to $1,500 per violation.
For example, calling a consumer whose number is listed on the Do Not Call List is a $500 violation. If the telemarketers called after 9 p.m., that is another $500 violation. If they blocked their caller ID or failed to identify themselves as telemarketers, that would be another $500. The person could sue the telemarketers for up to $1,500 for three TCPA violations.
If it is found that the telemarketers violated the rules willfully, each of the fines could triple and lead to the consumer making $4,500.
A consumer protection lawyer can help someone who has been receiving various communications from telemarketers file a lawsuit against them for TCPA violations. The lawyer can also help the person get compensated for the inconvenience.
A consumer rights attorney can also help a person join a TCPA class-action lawsuit against a particular company. Class action lawsuits involve many individuals who are suffering from similar harassing calls. When the company agrees to settle in a class-action suit, all the people who entered into the lawsuit will be eligible for the class action settlement. If an attorney considers a person's case too weak, the attorney may find other people pursuing a similar case and file a class-action lawsuit.
When people win TCPA violation claims, they charge the attorney's fees to the company they sued.
Proof of TCPA Violations to Sue Telemarketers for Harassment
When filing a lawsuit against telemarketers, a person needs to show proof of the telemarketers having violated the TCPA. The more evidence a person gathers of the telemarketing calls, the higher the chances of being compensated and stopping the calls. Telemarketer harassment lawyers recommend that people take the following steps to collect evidence of TCPA violations.
Recording Communication
Recording call conversations with telemarketers is a valuable way of collecting proof. There are legal ways one can record a telemarketer. A lawyer can help one understand his or her state laws surrounding the issue.
Other forms of communication that victims of illegal telemarketing should record include letters, voice messages and text messages.
Logging All Calls
People should prepare and keep copies of their call logs showing the times, dates and lengths of the telemarketing calls and the caller ID. Some shady operators spoof numbers that people are likely to answer or block their caller ID.
People should also try to collect as much information as possible from the callers. Getting the caller's name, address and who he or she is calling for may require some finesse. To obtain such details, people will need to be nice to the callers and act interested in whatever they are selling.
Showing interest may make the caller more likely to reveal the company name or a website. One can even ask the caller to email a proposal. The more a person allows the telemarketer to speak, the more proof that the person collects. The information gathered will most likely lead to an actual US-based company, making it easier to sue.
After getting the information, it is advisable that people bolster their case by also asking the telemarketers not to call them and keep records of themselves making those requests. Any other calls after making the requests could result in $500 fines paid to the call recipient.
Put a Stop to Telemarketer Harassment
Lawsuits provide an excellent way for people to end telemarketer harassment. For those who are not inclined to get into legal battles or want other solutions that can go along with filing lawsuits, several techniques exist to put an end to the unwanted calls.
Registering on the Do Not Call List
Consumers have a right to place their numbers on the National Do Not Call Registry. When a person's name is on the list, commercial companies are not supposed to call the person to solicit business. The fastest way to place one's number there is by registering online.
Registering on the list helps cut down on some telemarketer calls. Unfortunately, some businesses do not pay attention to the list. In 2021, the Federal Trade Commission (FTC), which administers the list, received more than 5 million Do Not Call complaints. Nevertheless, having the number on the list increases the potential penalties telemarketers pay to call recipients.
Screening Calls With Caller ID
People can screen incoming calls using caller ID and pick up calls from the people and businesses they know. However, telemarketers can spoof a caller ID, which involves using computer software to create a fake caller ID number that people are more likely to answer.
Reporting to the FTC
For the telemarketers who evade the National Registry, people have a right to request them not to call again. If they call again, people can report these telemarketers to the FTC and even law enforcement for harassment.
Marketers keep calling even if consumers complain to regulators because they know the resources that the regulators have allow them to pursue just a few cases. For instance, the FTC receives millions of complaints every year but has brought only 153 enforcement actions against telemarketers and companies to date.
As a result, people may have to take a step further and consult with consumer protection lawyers about suing telemarketers because of the unwanted calls not ceasing. Fortunately, the law is on the consumers' side. Lawyers experienced in TCPA violations help people take the right steps to establish their claims to ensure they are afforded the compensation they are entitled to in accordance with the TCPA.